The portrait of Constantine Cavafy gazes out from the frontispiece of one of my – "Beloved Books" painted in lockdown London in 2020.
His famous poem "Ithaca" is all about journeys and the importance of the discoveries one makes on the way to a destination – the inner journeys are as important as what we observe in the physical world. But after the journeys that we have all made, isolated and distanced through these pandemic years, it's good for us at last to be able to travel and meet and for us artists to exhibit in the physical world.
Two weeks ago in Florence I was participating in the "Oltrarno Gaze"  which brought together artists and artisans from Florence and beyond. This week I shall be travelling from a Greek island back to Athens and the opening of the group exhibition "The Journey" which opens on Thursday at the ArtPrisma gallery in Piraeus- the port  of Athens.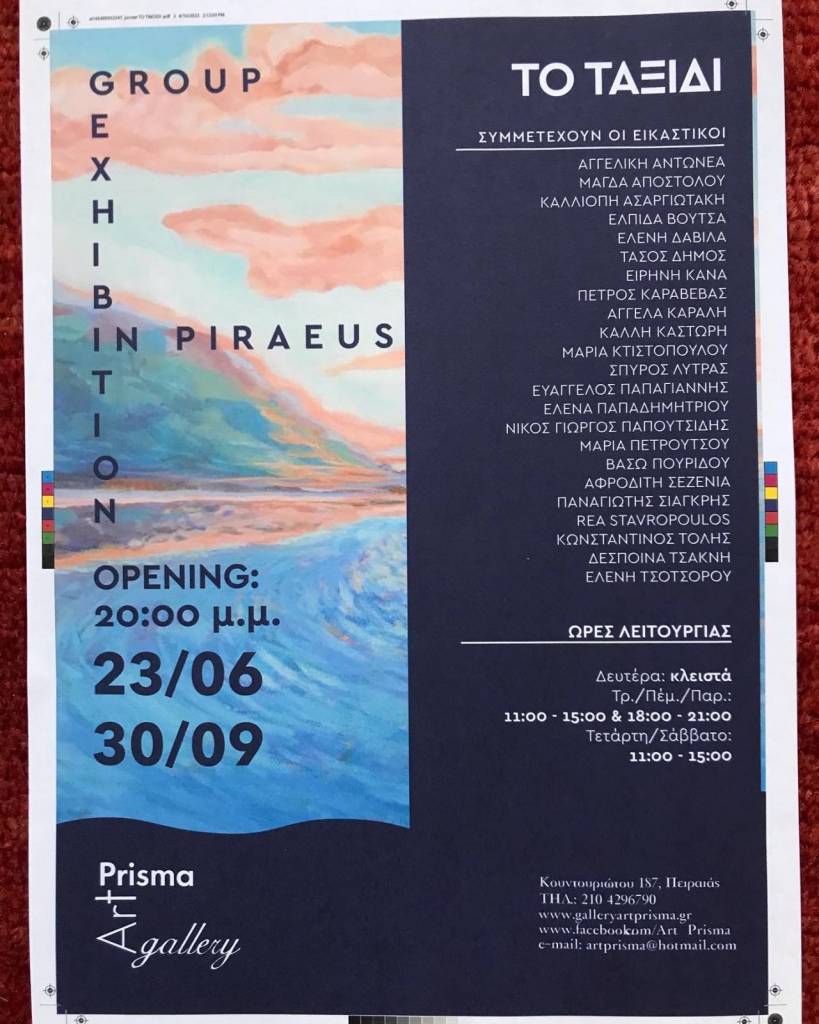 https://www.culturenow.gr/to-taxidi-omadiki-ekthesi-stin-gkaleri-artprisma/